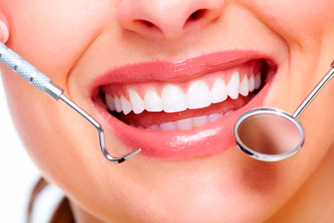 General dentistry is responsible for solving the primary problems that have to do with the mouth, teeth and other related structures. In most cases it represents the initial contact of the patient with the dentist. It is responsible for covering preventive treatments such as: oral health techniques (brushing techniques), pit and fissure sealants, and fluoride applications. The general dentist makes the primary diagnosis of the patient.
General and restorative dentistry also consists in the diagnosis of all the problems related to health and the function of the smile, including the treatment and repair of teeth, gums and tissues that are fractured, infected or damaged in some other way. General dentists act as primary care providers for their patients, verify their oral health needs and coordinate treatment with specialists when necessary.
If you want more information, contact us.
Benefits:
• At Innodent our high quality guaranteed treatments and our highly trained staff make Innodent your trusted dental clinic.