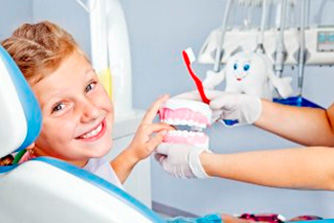 It is the specialty of dentistry that treats the preventive and therapeutic oral care of children and adolescents.
The main objective during the dental treatment is to direct the child so that his attitude is positive towards the treatment, getting his cooperation and confidence we can create a good dental environment and get the child to have a good experience
In children, when the birth and development of their teeth is present, it is of vital importance to be aware that an ideal denture is born, that is, to be considered healthy, that is why when it is not, it is better to resort to the pediatric dentistry which specializes in children's dentures and their treatment that must be followed when dealing with infants.
If you want more information, contact us.
Benefits:
• At Innodent our strict hygiene standards guarantee safety to all our patients.